Three injured after shooting at school in France
A student armed with several weapons has attacked a high school in the French town of Grasse.
France's interior ministry said three people were shot after the teenager opened fire at the Alexis de Tocqueville high school, but their injuries are not life-threatening.
Five others were hurt in a stampede as students rushed to get out of the building.
Police have arrested a 17-year-old suspect who was carrying a rifle, two handguns and two grenades – and officials believe he had watched American-style mass shooting videos prior to the attack.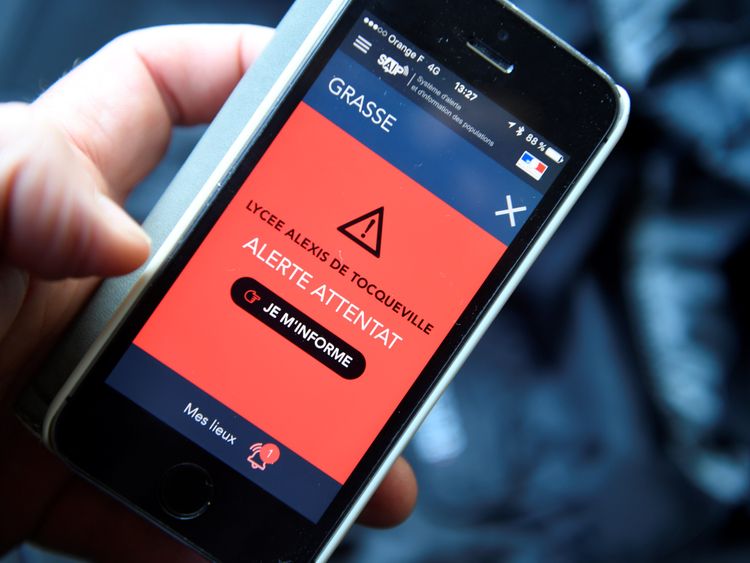 Checks are currently under way to determine whether a second shooter was involved – and it is thought that a classmate was the intended target of the attack.
Two pupils were among those wounded, and the headmaster was also shot when they attempted to intervene.
Students who witnessed the shooting said they took cover under the tables after hearing a bang.
One told France Inter radio: "I went to close the windows and saw a guy who looked at me in the eyes. He seemed to be a student and not very big. He shot in the air and ran away."
The government sent a nationwide terrorist attack warning to smartphones after the shooting, and police urged local residents to stay indoors.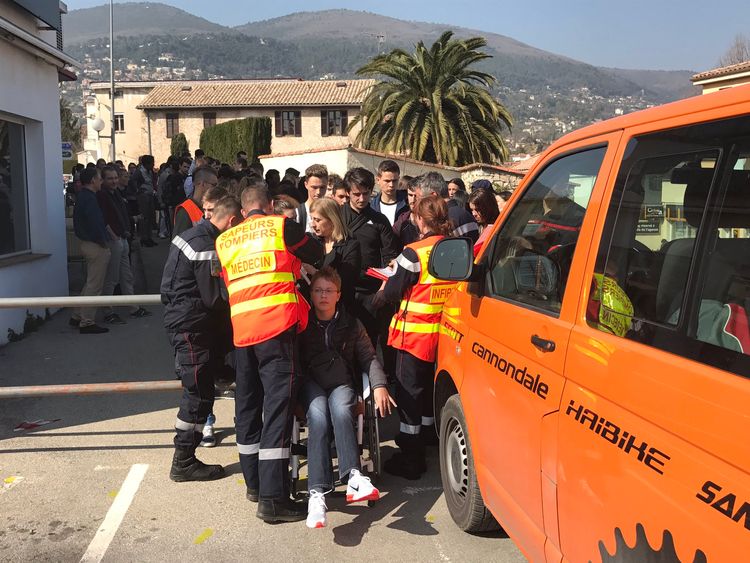 A shopkeeper opposite the school told Franceinfo he heard "several shots" and three schoolgirls had taken refuge inside his store.
Other schools across the town have been put on lockdown, according to local officials.
France remains in a state of emergency following deadly attacks in Paris and Nice over the past two years.
The shooting comes less than six weeks ahead of a two-round presidential election.
Comments
comments